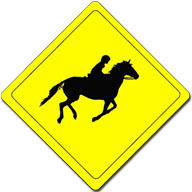 Western/English Sport Riding

Sport Riding lessons focus on an individual's riding skills.
Students will learn to groom and tack their horses, learn about horse anatomy, feeding and care, saddle and rein control of their horse, how to change gaits and adapt to different riding surfaces.  They will also learn and participate in both "ground" and "mounted activities" tailored specifically to their individual skill level.
Friends and family are welcome to attend lessons to see what their students are learning.
Sport Riding lessons are "all-inclusive" and available to people of "all ages & stages", from age 5 to 105!
EqX / PO Box 924 / Coupeville, WA 98239
Click here to download a 2023 Lesson Packet here for Sport Riding :  Student-Registration-2023