EqX INSTRUCTORS
We have wonderful instructors + a volunteer pediatric occupational therapist who are knowledgeable and well-educated in their horsemanship disciplines, with a combination of more than 40 years of teaching experience.
All our instructors are CHA certified and insured, maintain their certifications and follow the safety guidelines of ALL of the organizations that have shaped their education.
"The whole purpose of almost any type of program working with those with special needs is to help mainstream them into society. We wanted EqX to do the same by integrating students based on their riding ability, not their disability," says co-founder and lead instructor Miriam Burk.
"We didn't realize at the time that we were one of only a handful of centers across the U.S. that took this approach plus offered such a wide variety of programs using certified instructors. It has been a win-win process for all the participants!"
EqX has truly become the place where dreams meet opportunities!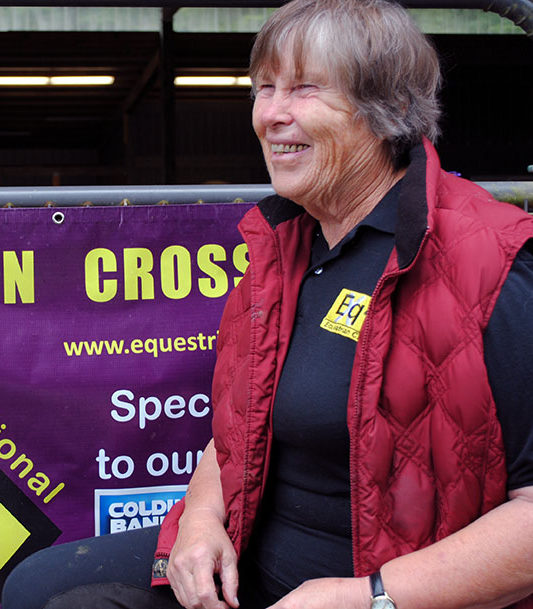 ANN LUICK
Anne Luick was hired in April 2014 as an instructor for EqX. She is a true asset and a lot of fun and she fit perfectly into our horse riding and vaulting program.
Anne brings a wealth of knowledge, hands-on experience and a wide range of horsemanship skills with her. She has owned horses for 60 years. Her expertise is in English riding/dressage as well as hunter/jumper. She has taught internationally competitive teams for jumping and equestrian vaulting. She has also coached vaulting and taught handicapped students.
Click here to learn more
Anne was able to step right in and teach our current students – from beginner to intermediate, and she has the capability to teach students at higher levels than we previously offered.
Anne is Certified Horsemanship Association (CHA) certified at Level 4 English/dressage (the highest certification level), and Level 3 in Western Riding. Certifications: Certified Horsemanship Association (CHA): Level IV English Level III Western Riding Instructor Professional Memberships: CHA American Vaulting Association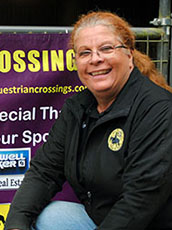 FRANKIE WERNECKE
Frankie Wernecke has had a horse or horses most of her life. She's lived on Whidbey Island for 27 years and is the mother of 5 boys – 3 of her own and 2 stepsons. She works with the Oak Harbor School District as a 'lunch lady'.
"I have been with EqX since 2010. I was hooked with my first lesson as a sidewalker. I love horses and I love people so putting them together and having fun makes my heart sing," she says.
Certification: CHA Certification June 2014, Western Level I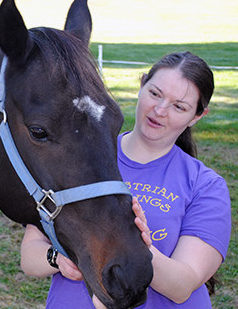 TIFFANY DERRICK
Tiffany Derrick became an EqX instructor in September 2015.  Also in the Navy, "watching sound," she grew up with horses and loves being part of the very diverse equine program at EqX.  Tiffany has been a volunteer with EqX since 2012. She volunteers in the arenas whenever her very erratic work schedule permits, and she travels to events and competitions to help out however she is needed.
Click here to learn more
In July, 2014, Tiffany received her Certified Horsemanship Association (CHA) certification, with a Level 2 in English and Level 2 in Western riding. Tiffany is very excited about the opportunity to teach classes for EqX when necessary and as her work schedule permits.